The other binding strips are fit and glued similarly. When the glue has dried, the tape is removed (being careful not to lift the grain, especially on the spruce top). The binding is now scraped flush with the sides, top and back. I find it useful to brace the guitar body against a towel placed on the edge of the workbench as I scrape the binding flush with the sides; I wedge the body in with my leg and hips (OK, and gut...)
The edge of the binding strip is then rounded slightly with 100 grit sandpaper. The bound guitar body is shown below.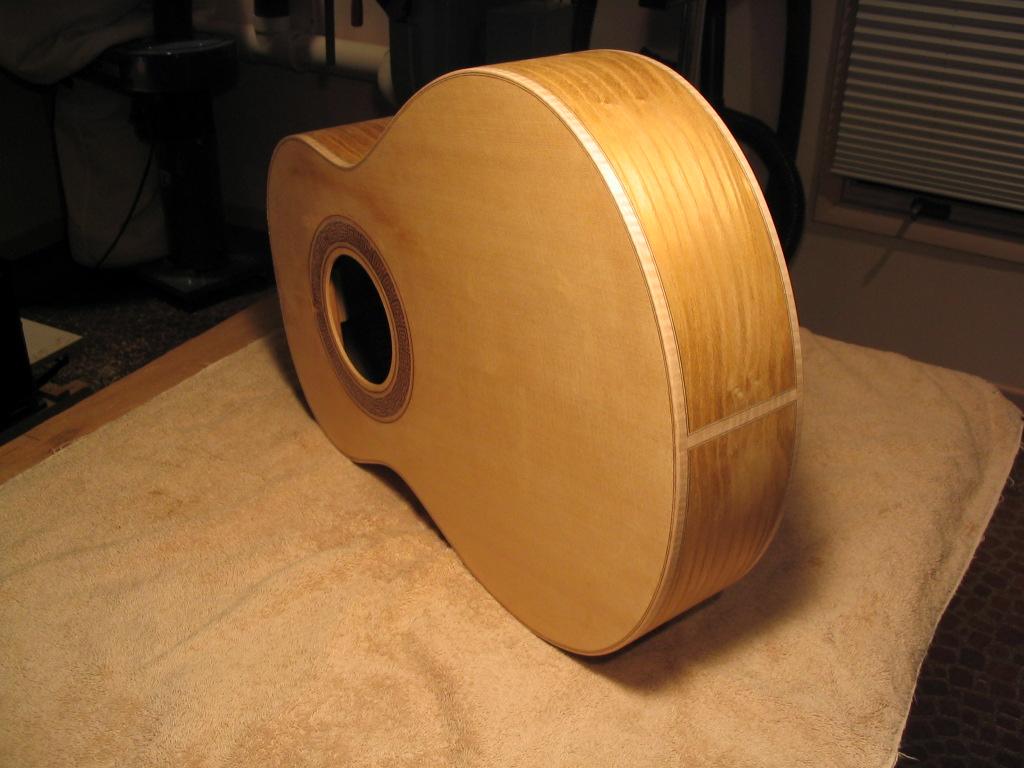 A detail of the binding and mitered purfling joints at the junction of the back center strip and the end strip.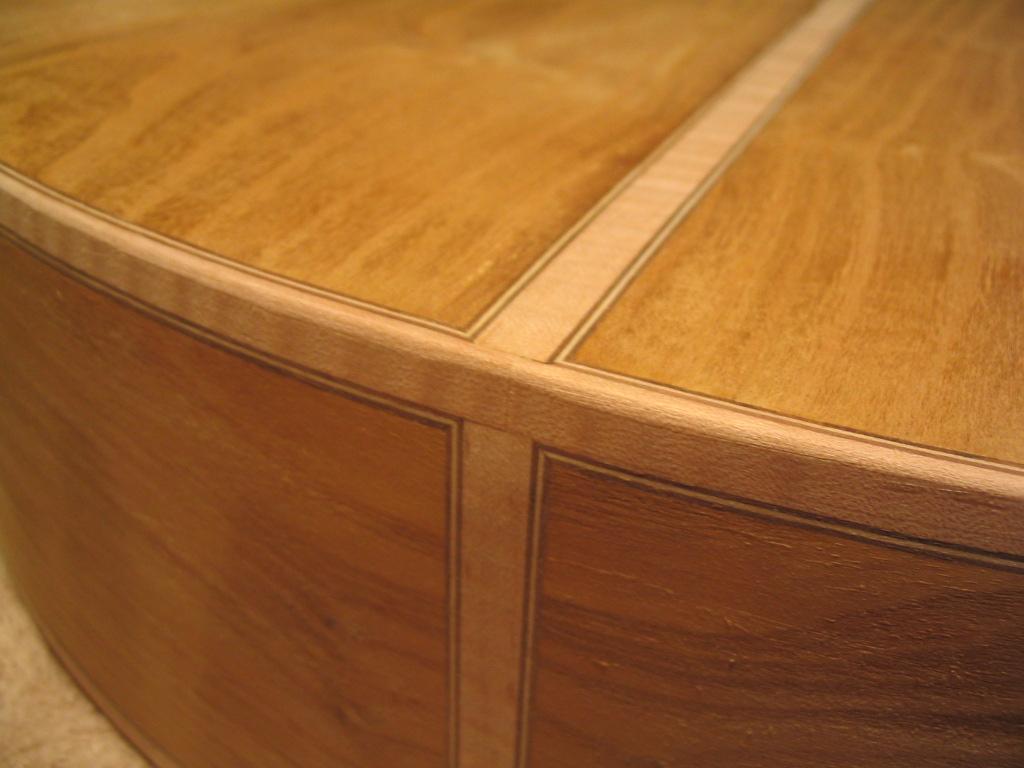 ---
Previous
Index
Next
---
Comments/questions:
jsevy@cs.drexel.edu